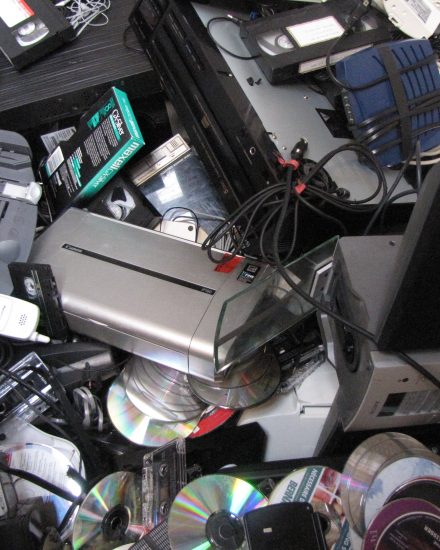 We accept computers, computer monitors, printers, fax machines, TV's, stereos, DVD and VCR players, telephones, answering machines and other electronics. We also accept CDs, DVDs, VHS tapes.
Please note
Please speak to staff before dropping off.
Fees
$5 drop off fee required for TV's.
What happens to your recyclables once they leave GIRO ?
Click here to find out !