What happens to used clothing at GIRO?
Textile waste is one of the fastest growing global waste streams. This is due to low utilization (on average people wear an item of clothing ten times before discarding) and low recycling rates, with approximately 83.5 million tonnes of waste produced annually. The clothing industry is considered one of the most polluting due to the high volume of resources used and because of the microplastics released into marine environments, the majority of which are comprised of synthetic fibres which enter our waterways every time you launder synthetic textiles.
Currently GIRO receives approximately 100 bags of clothing and linens from islanders per week. These bags are graded and sorted. Of those 100 bags, approximately 50% are considered gently used and are placed in the GIRO restore for resale. The remaining bags (approx. 50 bags weighing 20lbs each) are sent to the landfill. These are clothes that would not sell due to being dirty, stained, extremely wrinkled, or damaged, missing buttons and zippers. Previously the Diabetes Association (Clothesline) picked up these bags and sold them to Value Village. However, due to COVID-19, Diabetes have confirmed that it will be unable to pick them up for the foreseeable future. The clothing and linens that were being sent to Value Village that are not suitable for resale are bought by used clothing brokers and sold globally to used clothing traders. One of the main importers of used clothing is Nairobi, Kenya, where they are sold in Mitumba markets.
Mitumba is the Swahili term meaning "bales or bundles" of used clothing from western countries. Mitumba markets have developed out of the boom in discarded clothing and fast fashion from the western world. Used clothing is sold as bales to retailers who grade it by quality and condition and sell it in Mitumba markets at a discounted price. This informal business sector is an integral aspect of the Kenyan economy as it is a major source of employment for those who have been marginalized from the mainstream economy. Used clothing has become a big business for Kenyan people however, there are significant challenges with this system. The increase in imported used clothing into Kenya has had a negative impact on the local Kenyan cotton industry and Indigenous clothing manufacturers. Mitumba merchants are also experiencing increased prices for Mitumba bales (which have more than doubled in recent years) as well they are experiencing a decrease in the quality of the clothing. It is an unstable economy where Mitumba merchants are at the mercy of the western world's grading and sorting process. They have no guarantees that the bales they open will contain clothing that is sellable as well as challenging work conditions within the markets where they sell their product. There is also a huge carbon footprint to transport our used clothing to Africa and other countries.
To help strategize how we can reduce the used clothing waste stream that GIRO produces we created a clothing questionnaire for the community to complete. The survey was conducted last November, and the results of the survey have provided a rich source of data as to how we as Gabriolans manage our wardrobes and household linens. This data has helped to shape a textile initiative proposal that has been submitted to the RDN's new funding opportunities for zero waste projects that support the development of a circular economy. Our aim is to change the mindset of where what once was waste can become upcycled and redesigned into useful products and well made, classic, one of a kind clothing pieces that will be sold locally in BC. This would support a "cradle to cradle philosophy", keeping textiles in a continuous loop.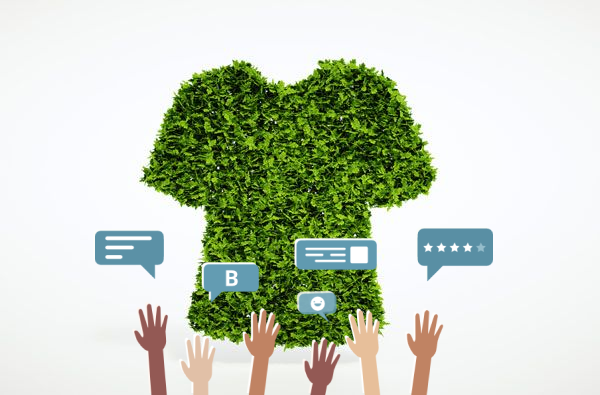 At this point we are awaiting confirmation from the RDN as to whether we have successfully been awarded funding. Please continue to monitor the "C2C Threads Initiatives" page on the GIRO website for updates on this exciting project.