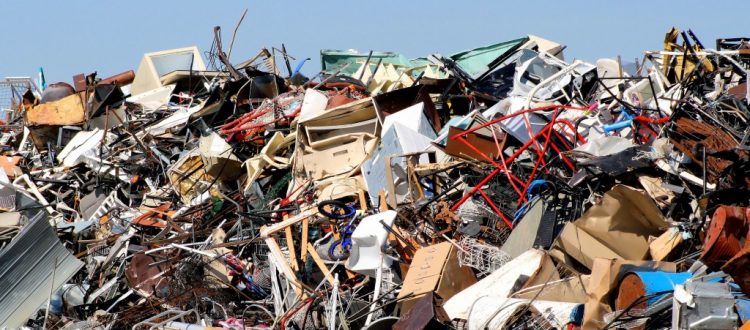 Rethinking what is a suitable donation for GIRO
Spring and summer are traditionally busier times for GIRO as residents begin the annual task of sorting through their closets and sheds to rid themselves of items they no longer need or use. This year due to the pandemic with everybody isolating at home, the usual seasonal culling has turned into something far more thorough and extensive. You guys really did some stellar cleanouts!
The result is that GIRO has been receiving a higher than usual volume of donations. And while we are hugely grateful for your donations, we are also encountering a higher than normal volume of materials that we will not be able to sell for reuse or recycle. In other words, a lot of garbage.
When sorting items at home I recommend that you separate items into different categories:
Items that are gently used (please see below for our definition of gently used), and still in good condition or working order are ideal for Reuse and can be donated to the Restore/Clothing department at the back of the main building.
Corded electrical items that no longer work and have 10% or more steel content (e.g. vacuum cleaner, kettle, blender, lamp, all electronics etc.) can be recycled and dropped off at the recycling department.
Puzzle games missing pieces, made of cardboard, can be recycled and therefore dropped off at the recycling department.
Items that are not reusable and do not fit into any of the above categories are garbage (e.g. toilet seats, safety items like bike helmets and children's car seats, dirty, smelly, moldy items.
All rigid plastics that are damaged, broken, or dirty are not reusable (e.g. children's toys, plastic lawn chairs, totes, tool cases etc.). Some of these items may have a chasing arrow symbol with a number 7 in it. A number 7 plastic is a mixed resin that plastic recycling/ processing factories are unable to process and pelletize. These items are not recyclable and will therefore need to be placed in your garbage or if oversized, taken to the landfill in Cedar.
All furniture needs to be assessed before we can accept it. Therefore we recommend that you show the store manager some photos of the items first, prior to bringing them to us.
Definition of "gently used":
A gently used item is something that shows minimal signs of wear. It is clean, has plenty of life left in it, is in working order, intact. It is something you would be happy to offer to a friend/neighbour.
If it is a piece of clothing it means it is like new, clean, has all fasteners, working zippers, no frayed edges, no stains, with all seams and hems intact.
Practicing regular cleanouts of our homes can encourage more "rethinking and reducing" strategies as we learn what materials can be recycled and those that will have to be landfilled. This process can teach us to be more discerning consumers so that when we are making future purchases, we check whether the item can be properly recycled at the end of its life. Aim to avoid all number 7 rigid plastics, instead opting for steel/aluminum or solid wood (not particle board). If buying new, do some research to find products that have the option to buy parts when something is broken, or can be repaired easily. The average life span of most appliances these days is two years. At GIRO we receive on average: 3 T.Vs, 6 vacuum cleaners, 4 BBQs, 4 printers, 4 fridges, 4 washing machines and many other appliances and electronics, every depot day. Our 30-foot x 15-foot bin for scrap metal is filled every ten days, two thirds of the contents are broken appliances. It was not always this way. I grew up with the same toaster, stereo, blender, and T.V and when any of them broke my father repaired them. As consumers we should be demanding that manufacturers make it easy for us to order parts for any appliance to extend the product's life.
We have a responsibility as human beings to recognize that we live on a planet that has a finite amount of non-renewable resources and everything that is manufactured comes at a cost: to the people who were not paid a living wage to work on an assembly line in a developing country, to the habitat that was destroyed to mine/harvest/extract minerals to make the product, and to the energy required to package and ship that product around the world so that we can purchase it for a deal, only to throw it out within two years because it is broken or needs repairing.
There is so much wrong with the current system but I do believe we can make change happen by looking at our personal consumption habits and recognize how we contribute to the current system and what changes we can make to reduce our personal environmental footprint.
If you would like more information about Rethinking and Reducing strategies, visit GIRO on Wednesdays and Saturdays and one of the recycling crew will be happy to help you.
Thank you,
Michelle MacEwen