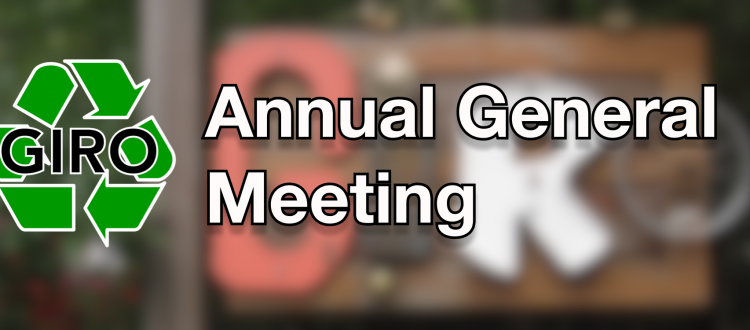 Annual General Meeting Sept. 24 2020
The Gabriola Island Recycling Organization (GIRO) Annual General Meeting (AGM) will be held outside at GIRO Thursday Sept 24 at 4 PM.
Social distancing will be in effect as well as other measures to ensure all are safe. Please park outside the compound and enter by the front entrance.
To vote at the meeting, you must be a current member of GIRO. If you are not a member or your membership has expired because it was not renewed on or before July 31, 2020 and you wish to participate, please submit a "new membership" application form.
Non-members may attend but cannot vote. Membership forms can be picked up at GIRO or a copy printed off from the GIRO website.
Fees are $2 per person / yr. The form and fee may be given to Michelle MacEwen at the GIRO depot or mailed:
David Swanson
GIRO Secretary of the Board
720 Horseshoe Rd,
Gabriola, BC
V0R 1X3
The form must, however, have been received by the Board by Sept 22 in order to qualify.
The Board of Directors, GIRO