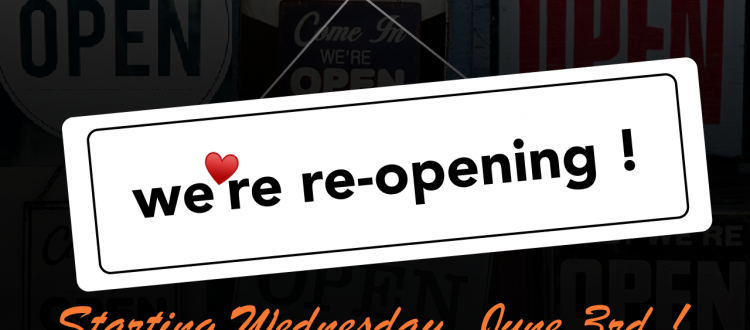 GIRO Recycling Department Reopening June 3rd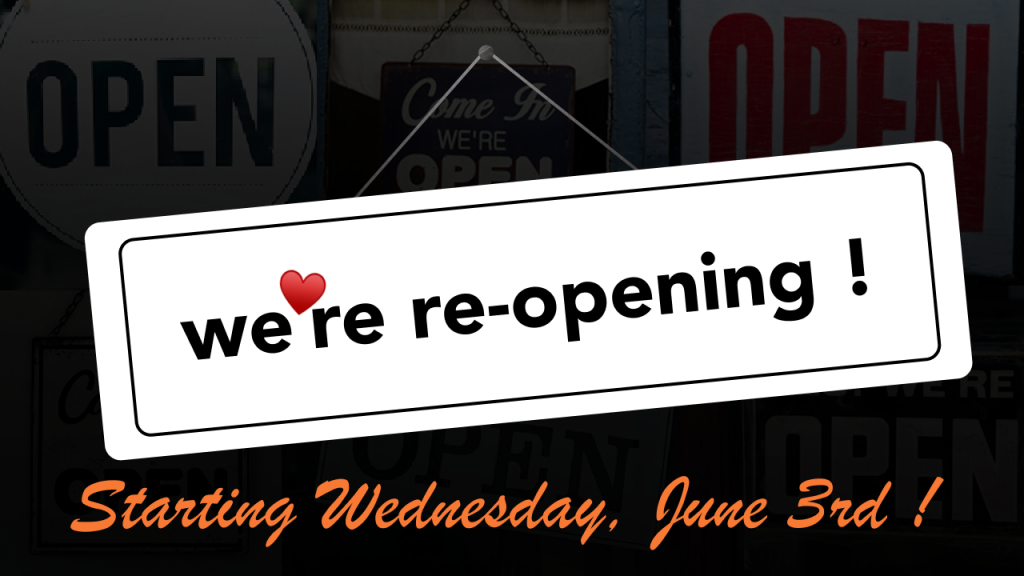 Updated information : Phase 2 begins Wednesday, June 17th and features expanded services for the recycling department only. Please see here for more details.
Ten weeks ago, GIRO made the decision to close its doors due to COVID-19. During this time we have been inundated with the same question: "When will you be reopening?"
Mapping out a reopening strategy for the depot has been fraught with challenges due to the complexity of materials that we deal with, and how items are dropped off, processed or sold for reuse.
GIRO is unique. We are not simply a place to recycle or pick up used items. We are a community hub, a social enterprise, valued by many as a place to connect with friends and browse the Restore looking for treasures while also supporting the "Rethink" model—how to reduce our footprint on the planet. While recognizing our social function, we have staff and volunteers to consider as well. They are, for the most part, older than 65 and more susceptible to COVID-19.
Now that the B.C. Government has announced it is beginning to lift restrictions, and with staff and customer safety as our highest priority, we can begin our first phase of reopening. This is still a fluid situation that we will monitor weekly to determine if additional precautions are required.
Phase 1 – Reopening the Recycling Department Only
The recycling department will open Wednesday June 3rd with reduced services and different hours.
Our new hours starting June 3rd will be:
Wednesday 10am-3pm
Friday 10am-3pm
Saturday 10am-3pm
At this time, we will only be accepting the following materials:
Food jar glass and bottles (i.e. jam jars, olive oil bottles)
Stretchy plastics (i.e. plastic shopping bags, bread bags)
All refundables (plastic drink bottles, pop and beer cans, glass liquor, beer, wine and pop bottles, wine boxes with bags included, juice in tetra paks)
ALL OF THE MATERIALS ABOVE MUST BE CLEAN AND SORTED
It is essential that you clean/rinse your recyclables before drop off as some of your food glass has been sitting for up to ten weeks and has potential mould problems. We will not be accepting unclean items.
Please continue to use your curbside collection service for all of your other recycling until we expand our services.
Other modifications to our operation will be as follows:
Limiting the number of vehicles and pedestrians entering the site at any one time (please note that customers may experience delays in excess of 30 minutes entering the depot due to the limited number of vehicles permitted entry at once)
At this time, GIRO will not be accepting any other materials. After the first few weeks of opening we will consider expanding services to include appliance drop offs and hazardous waste materials.
Physical distancing measures will be in place on site to protect staff, volunteers and customers. Once on site, you will be guided as to how to safely drop off your recycling.
Customers WILL NOT BE PERMITTED to browse/shop for scrap metals, windows etc.
The Restore WILL NOT BE OPEN
The receiving area for clothing and housewares WILL NOT BE OPEN
Phase 2
Phase 2 begins Wednesday, June 17th and features expanded services for the recycling department only. Please see here for more details.
---
Thank you Gabriolans for your continuing understanding and support during these challenging times. It is our hope that we will be able to offer a full range of services to islanders as soon as we are safely able to do so.
Michelle MacEwen
General Manager