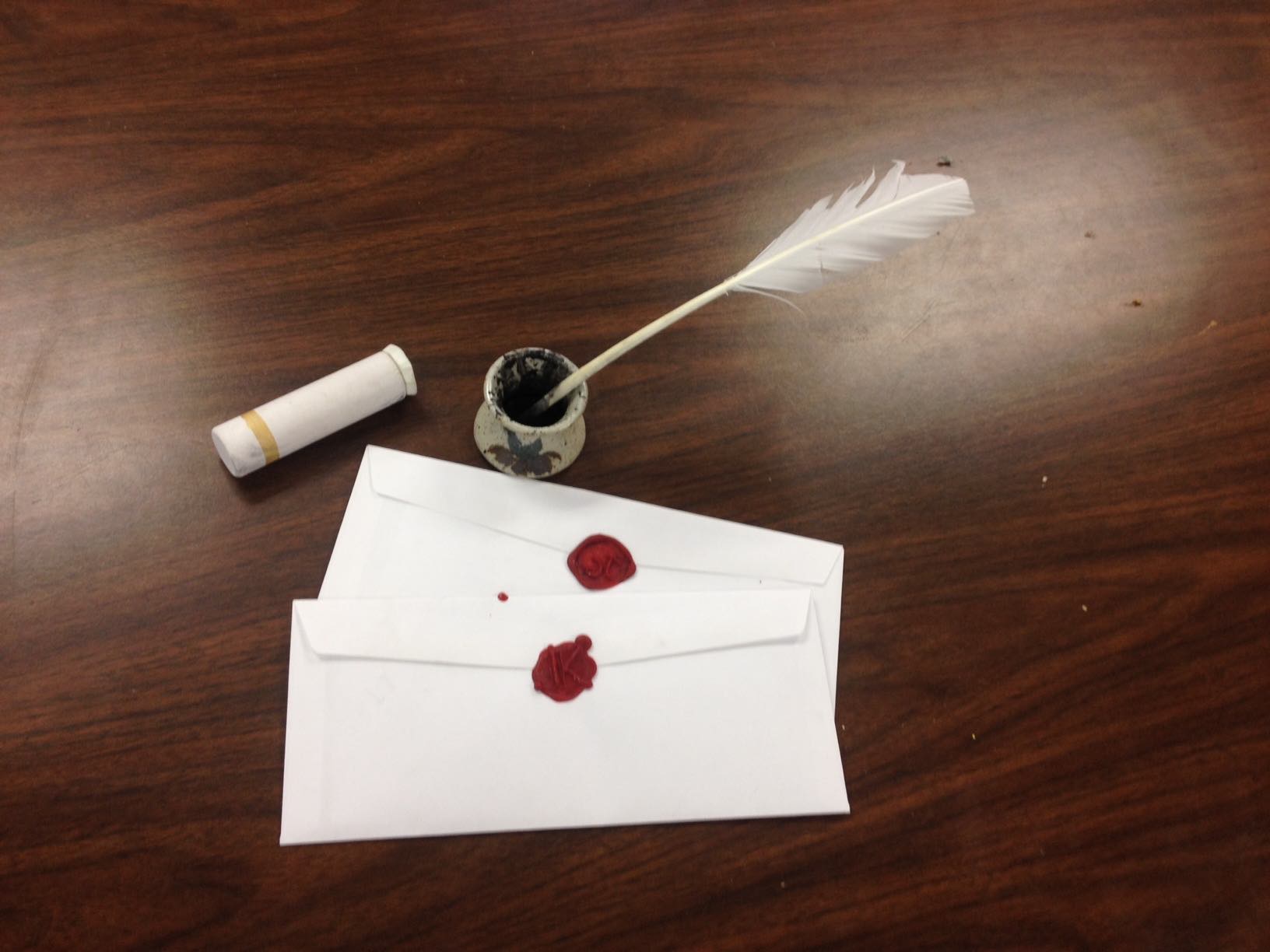 Grades 4-7
Students learned about short term plastic products specifically; plastic ballpoint pens, toothbrushes, disposable lighters and disposable razors.
All of these products have a short lifespan of less than two months when used daily, are not refillable, are not recyclable and are destined for the landfill, incinerator or end up in the ocean.
All of these products used to be made from recyclable, refillable or biodegradable materials.
For this lesson plan we researched the plastic ballpoint pen.
They learned the history of the pen, focusing on the feather quill; its creation, use, effectiveness as a writing implement, its importance in history. They learned the history of ink, how the quill established the font of the English alphabet and how letters were sealed and sent.
Students carved their own quill using a turkey feather and wrote a letter detailing the project. The letters were then sealed with wax and a dowel that they carved and mailed.
We ended the project with a class discussion asking the questions:
How many plastic ballpoint pens are landfilled each year?
What were the benefits and pitfalls of the feather quill?
Why was it replaced with the steel nib pen?
Is it okay to continue the manufacture of short-term plastic products?
What could we use today to write with that has no negative environmental impact?