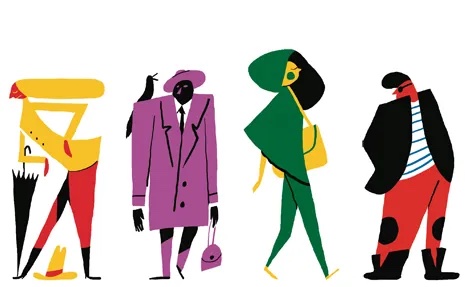 Calling all Fashion Designers and Makers!
Deadline for submissions EXTENDED to July 20, 2022 !
With intention to combat the 92 million tonnes of textiles waste created each year from fast fashion, we at GIRO are celebrating Resilient Fashion Design and Textile Arts from the fibre shed known as GIRO's textile 'waste.' But we don't see 'waste,' we see abundance and the opportunity to remake and reincarnate. With your energy and creativity, you can access our 'fibre shed' and make something amazing for our upcoming GIRO Fashion Show (details on the show forthcoming).
We will feature your reincarnated designs on the GIRO Catwalk. All items must be well-made from GIRO's fibre shed with the theme of Circular economics and Re-use; channel your mending , embroidery, and quilting skills. Embody the ethos of 'waste not want not' and 'trash to treasure.'
Creations that aren't clothing will be artfully displayed for a silent auction.
All items

must be offered with a minimum bid

as this is a fundraiser for GIRO's Makerspace!
All modelled clothing will be LOUDLY auctioned off with 50% going to the Maker!
Clothing must be well-constructed and be an entire outfit.
GIRO's 'textile waste' will be available Saturday, June 25th. A tent will be set up for you to glean your fabrics for your upcycled designs for just $2/'garbage' bag. We will have this 'fiber shed' set up all Summer!
We are limiting the amount of designers this year to lucky 13 so please submit your desire to design by JULY 20, 2022!

All wearable and non-wearable items must be brought to GIRO August 27, 2022. We will send out reminders closer to the date.

When is the Fashion Show: September 11, 2022 (ticket info and more details forthcoming)
Where: GIRO
Send submissions with a small paragraph describing your designs to: c2cthreads@girodepot.com
Together we are building the World's first Textile-waste Makerspace!